Ongoing Education
It is so important for parents to ensure that their children receive a good education. An education that is academically strong and for us Catholics, one that is faith-based and loyal to the deposit of faith by Jesus Christ. Parents should not forget that the faith is learned primarily at the home by the day to day living out of love and learning and growing in faith. In this, though, it is often forgotten that all adults should continue to learn their faith through study of Church teaching and Sacred Scripture, and the prayerful application of it through meditation and contemplation.
There are more resources available to us these days than ever before. Many websites support this ongoing education by answering submitted questions, providing reading and audio materials, films, televison programmes, podcasts, blogs, radio shows and more. For some of these, click to our links page at the bottom right of this page.
It is imperative that families talk and learn about the faith together and not leave this education to the schools; otherwise we will have many adults walking around with only a very basic knowledge of their faith.
Below, you will find some information on recent programs that the parish is running, our library and cd display, and some links to resources for faith formation. Please avail yourself of these resources and grow more in your faith. We all can do that.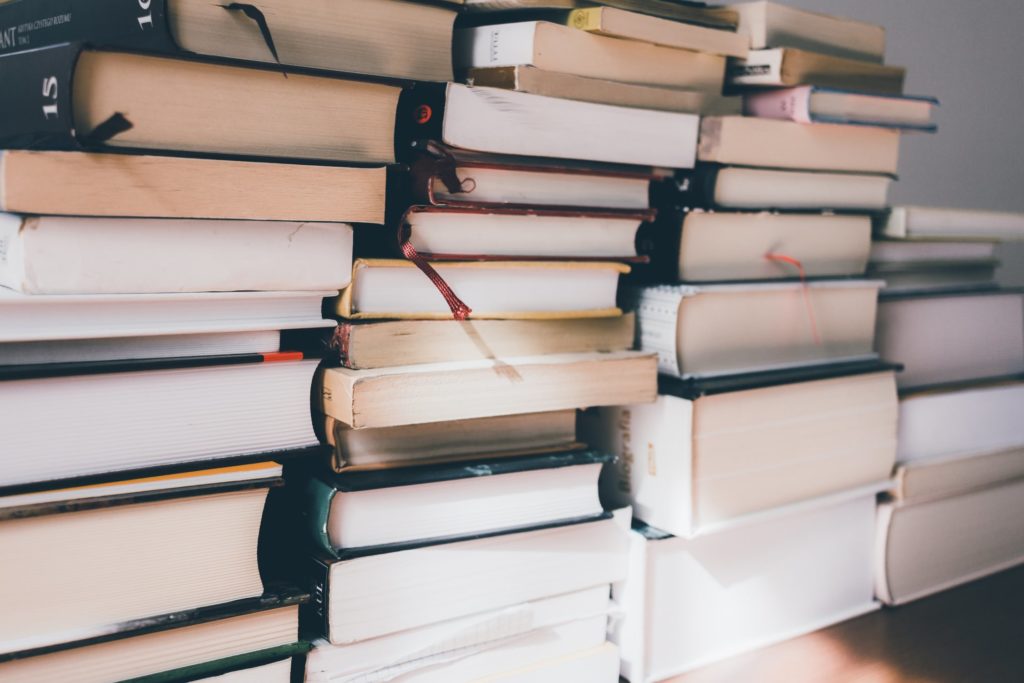 Catechist Formation Program
The Diocese of Hamilton's Office for Evangelization and Catechesis is pleased to be offering again the Catechist Formation Program through Dayton University's Virtual Learning Community for Adult Faith Formation, beginning in September of 2023. Please review the following documents for more information.

Dates for 2023/2024

Flyer CFP 2023-24

Pastor Letter 2023-24
Interested candidates can click the button below to complete the online registration form.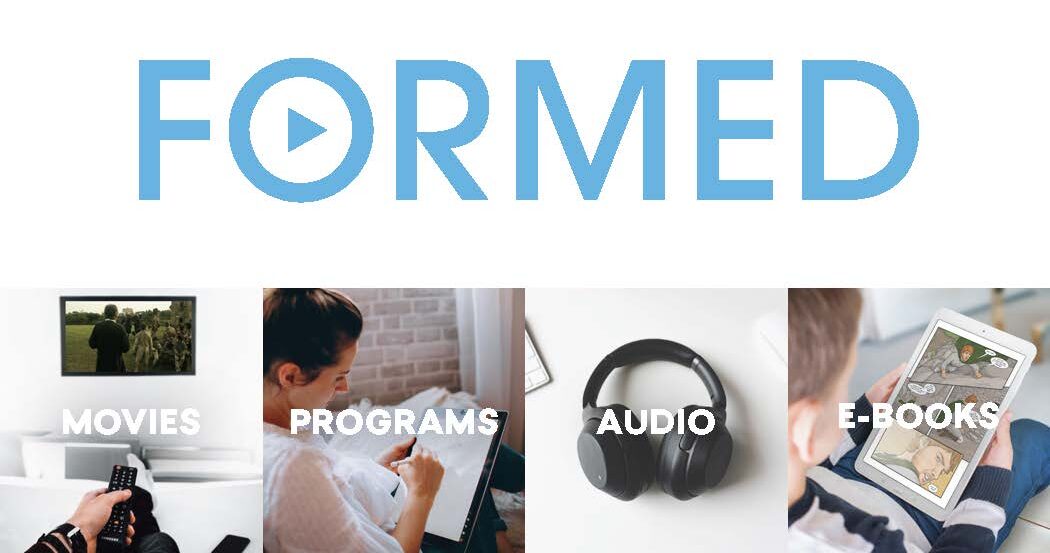 Free FORMED Subscription
Our Parish has subscribed to FORMED for one year! If you would like to subscribe for FORMED, here is some information to help with the next steps to register for FREE
Go to signup.formed.org
Type "St Dominic Oakville" and click on: St. Dominic Parish 2415 Rebecca Street Oakville ON and click "Next"
Type your name and your personal email address and click "Sign Up".
You can then also download the free FORMED app!
Available on iOS & Android, Roku, FireTV, AppleTV, Chromecast.
FORMED provides the very best Catholic content from more than 60 organizations to help parishes, families and individuals explore their faith anywhere. Supporting thousands of movies, children's programs, e-books, audio and more, it is an excellent resource for families, especially to ensure the content their children are watching is safe.
Hamilton Diocese Learns
The Diocese of Hamilton is pleased to have The University of Dayton: Virtual Learning Community for Faith Formation (VLCFF) as a partner in adult faith formation. The VLCFF is a living adult faith community offering online learning opportunities to address the learning needs of adults in our Diocese. Whether taking courses for professional development in ministry or for personal nourishment, the VLCFF provides a breadth of opportunity for learning including full certificate programs, five-week online courses and three-week intensive online seminars. For more information check out the Hamilton Diocese learns web page or contact the Office for Evangelization and Catechesis at (905) 528-7988 x 2339 or [email protected].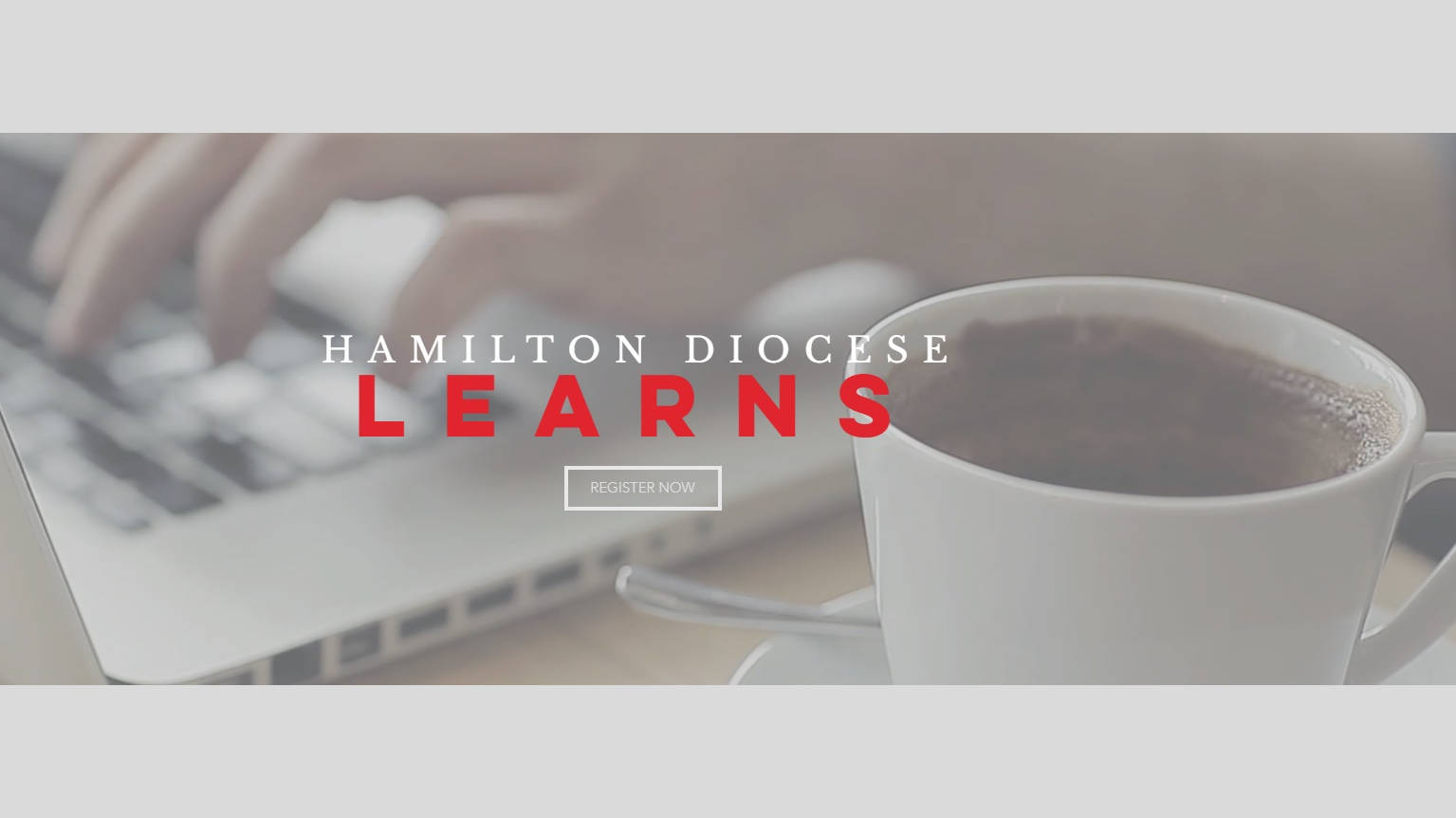 Men's Scripture Group
Currently, a men's group meets for about 1.5 hours each week to study the upcoming readings, explore scripture and to come to understand how we might live out our faith.
Contact: Rod Rafauli – [email protected]
If you are interested in forming a women's or coed group, please contact the parish office.
Library
Visit the library in Room 5 in the southwest corner of the auditorium. There are many books categorized by subject to help you grow in knowledge and faith.
Sign out books, DVDs and/or CDs in the binder before you leave and remember to return them within one month. Happy reading!

Links & Resources
Click here for resources to grow in your faith.
Find information to answer questions you may have or read about news in the Church-at-large, youth camps on offer, apps for your mobile devices, media and much more…

Lighthouse CDs
Also check out our display of Lighthouse Catholic Media CDs in the narthex.