Catholic Women's League
The Saint Dominic's Catholic Women's League (CWL) council is part of an international organization rooted in gospel values. The Mission is to call its members to grow in faith, and to witness to the love of God through ministry and service. The Objective of the League is to unite the Catholic women of Canada.
Why should I join? The CWL provides personal and spiritual growth, friendship and fun.
The Saint Dominic's CWL was established in 1955, the same year as Saint Dominic Parish and both celebrated 65 years in 2020. Presently, the Saint Dominic CWL comprises 75 paying members as well as a 7-member Executive. This year's Theme proclaimed by our National President is:
CATHOLIC AND LIVING IT.
The CWL meets on the first Monday of the month at 7:00 pm in the Church for prayer and rosary with our Spiritual Director, Deacon Terry. This is followed by our meeting in the Parish Centre at 7:30 pm. Annual membership cost is $40.00.
Contact:  Wendy Rutherford   (905) 464-2413   [email protected]
Pertinent Websites:   Parish: saintdominic.ca/cwl   |   National: cwl.ca   |   Provincial: cwl.on.ca   |   Diocesan: hamilton.cwl.on.ca
Decoration Committee

The Decoration Committee is dedicated to beautifying and enhancing our church for the praise and glory of God! The main liturgical events/seasons (Easter, Thanksgiving and Christmas) are given special attention. Under the direction of the decorating coordinators, volunteers are always needed to help set up, procure supplies and dismantle decorations, with the understanding that you are available for at least one of the above events, with a commitment of about one full day. Other liturgical feast days and special celebrations also require volunteers for decorating.
Contact:   Mary Evans   (905) 827-2373 ext.1   [email protected]
Dominicans – Public Rosary
Dominicans
We are prayer warriors who pray a public rosary for world peace every Wednesday at 6:00 pm at the front of the church.
Why a public Rosary?
Our public praying is to communicate God's truth to those who are with us so that Christians can be built up in their faith, and unbelievers can hear the good news of Jesus. Please join us!
Finance Council

The Finance Council serves the Pastor in an advisory capacity regarding financial matters. It makes recommendations pertaining to financial resources and physical upkeep of the Parish properties. It regularly reviews revenue and expenses in relation to the annual budget and reports to the Parish community are determined by the Council. Meeting are held quarterly.
Contact: Brian Thornton   (905) 827-2373   [email protected]
Funeral Luncheons

Funeral Luncheon Volunteers prepare and serve a light lunch following the funeral of a deceased parishioner. Families should contact the Parish Office to schedule the luncheon. From the list of Funeral Luncheon Volunteers, a lead person will contact and secure the number of volunteers needed to prepare and serve a funeral luncheon, according to the number requested by the grieving family. The Lead is responsible for the purchase of the food and delivery to the parish kitchen. The whole team helps in setting up white linens and floral centrepieces on the tables and in preparing and serving the luncheon. They also take care of clean-up after the service.
Volunteers are called on a rotating, as-needed basis. The time commitment is approximately 2-3 hours before and after a funeral service. Leftover food is usually given to the grieving family or is delivered by the Leader to The Lighthouse Shelter at 750 Redwood Square, Oakville.
Contact:   Mary Evans at the Parish Office   (905) 827-2373 ext. 1
Knights of Columbus

The Knights of Columbus, Marian Council 3881, is a fraternal service organization serving our Catholic Church, community and fellow man.  We serve our parish priests in any way possible. The Knights promote the "Keep Christ in Christmas" campaign, Roses for Life, Birthright and Right to Life, and much more.  Meetings are held the second Tuesday of the month, starting at 7:30 pm, at the K of C Hall, 1494 Wallace Road, Oakville.  Members must be Catholic men 18 years or older.  Annual membership fee is $65.00.
Contact:   Rod Rafauli   (905) 691-4700   [email protected]
Pertinent Websites:   kofc.org   |   kofc-oakville.ca
Liturgy Committee

Representatives of standing Saint Dominic groups (choirs, children's liturgy, sacristy, decorating) together with parish staff meet 3 to 4 times annually to review recent liturgical celebrations and to plan and schedule upcoming liturgical events.
Contact: Judi Kingry (905) 827-2261 [email protected]
Order of Holy Gardeners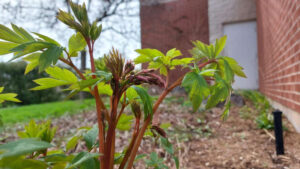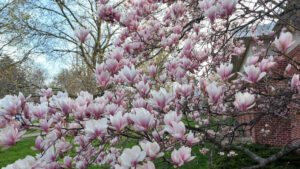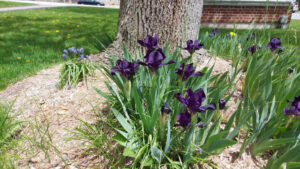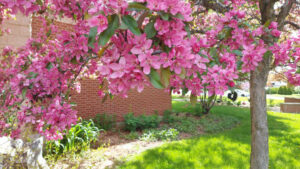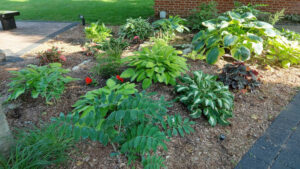 The Order of Holy Gardeners is a club to help make our church grounds the most beautiful that they can be. Members sign up for a section or sections of the garden and help remove weeds, give suggestions for improvements and help plant new plants (approval must be given first). This is a great way to volunteer as a family and for your children to gain volunteer hours. We meet together several times throughout the growing season to tackle quick-growing weeds and we also have an appreciation barbeque at the end of summer. Everyone is welcome to join. We look forward to having you sign up!
Contact:   Peter at [email protected]
Scripture Groups

a.k.a. Celebrating the Word
Currently a men's groups meets for about 1.5 hours each week to study the upcoming readings, explore scripture and come to understand how we might live out our faith.
Contact:   Rod Rafauli   (905) 691-4700   [email protected]
If you are interested in forming a women's or coed group, please contact the Parish Office.
Pertinent Website:   resurrectionists.ca
Social Committee

The social Committee supports, plans, organizes ans acts as host for parish social events, functions and receptions, on its own initiative or upon request from the Pastor or another committee. Social events are also planned and hosted inside and outside of the parish for parishioners. Members meet as required to plan and execute an event. Volunteers and suggestions are always welcome.
Contact:   Rod Rafauli   (905) 691-4700   [email protected]   or   Aija Noga   (905) 847-8380   [email protected]
Volunteer Screening Committee

This committee, in compliance with the Diocese, ensures that all parish volunteers responsible for working with the youth, seniors, people with disabilities or those who deal with money (High-Risk volunteer positions) are vetted by the police and screening information is up-to-date. Our committee members take an oath of confidentiality with respect to all screening information. The suitability of a volunteer for a given ministry, committee or group is verified by that ministry's leader, not by member of this committee. This committee also maintains the annually-updated list of parish volunteers. To volunteer for this committee you must have current Vulnerable Sector screening.
Contact:   The Parish Office
Website Committee

The website committee was created in 2016 to update and revitalize the Saint Dominic Parish website.  With the launch of the new site in 2017, there will be ongoing additions and maintenance requiring technical, graphical, photography and writing skills.
Contact:   Rod Rafauli   (905) 691-4700   [email protected]