40 Days for Life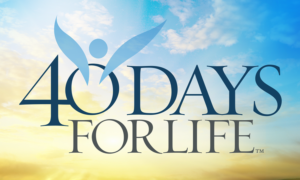 40 Days for Life is a community-based campaign for an end to abortion and the healing of those affected by it, through prayer, fasting and peaceful vigil. Each campaign lasts 40 days. God uses intervals of 40 to transform His people and communities. We hold 2 campaigns per year, 1 during Lent and 1 before Advent where volunteers provide 1 hour of prayerful vigil as often as able. All are welcome to visit our website and sign up for a vigil hour. Volunteers are requested to sign a pledge of peaceful conduct. Save lives, join the vigil!
Contact:   [email protected]
Pertinent Website:   40daysforlife.com/oakville
Development and Peace
Development and Peace is a lay organization created by the Bishops of Canada in 1967 to educate Canadians about social justice issues and to raise funds for the Golbal South. It provides an emergency response to national emergencies, together with others. Activities include the Fall Education and Share Lent Campaigns and parishioner motivation and recruitment. Volunteers are welcome.
Contact:   The Parish Office
Pertinent Websites:   devp.org    |    caritas.org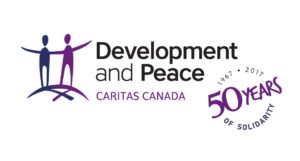 Hospital Visits
Hospital volunteers visit parishioners on a weekly basis and also may take Communion to those who desire to receive it. The schedule is made up for a 2-3 month timeframe. Cards are sent on behalf of the Parish to parishioners who have been in the hospital for at least 2 weeks. No regular meetings are required. Vulnerable sector screening is required.
Contact:   Pauline Shatford   (905) 827-1056
Outreach Committee
The Outreach Committee consults with the Pastor regarding requests for charitable donations and support. This committee supports ongoing projects such as the Bronte Stakeholders Association Winter Coat Drive and Giveaway and the Halton Fresh Food Box.
Contact:   Rod Rafauli   (905) 691-4700   [email protected]
Parish Refugee Care Committee
The Saint Dominic Parish Refugee Care Committee (PRCC) is the executive branch of the parish tasked with the responsibility of providing for the needs of refugees who the parish is sponsoring, and will act in co-operation with the guidelines and protocols established by the Diocese of Hamilton, as well as the appropriate branches of the Canadian Federal, Ontario Provincial, Halton Regional and all local forms of government.
Any person who is a parishioner of Saint Dominic and has been registered for at least a year is eligible to be a full member of this committe. People who do not fit this requirement can be members in a limited capacity.
Committee meetings are held as needed and are set at the end of each meeting or as required. Regular attendance of committee members is expected in order for the committee to function effectively. The time commitment is totally voluntary, however, the committment varies widely with assignments and ranges from a few hours a month to many days per month.
Volunteers are required to complete the Diocese of Hamilton, Office of Refugees, Blended Visa Office Referral (BVOR) Sponsorship Application Form. Volunteer drivers are required to complete the Diocese of Hamilton Volunteer Drivers Application and comply with policies forVolunteer Drivers. Vulnerable sector screening is required.
Contact:   Norm Murray   (905) 827-2431   [email protected]
Pertinent Website:   stdomrefcmte.blogspot.ca
Seniors Residence Ministers
(Communion to the Home-bound)
When someone is home-bound and would like to receive Holy Eucharist, they or a family member should make a request through the Parish Office so that a visit may be arranged, usually within a week. On Sunday mornings, we visit seniors and have a communion service at OSCR (Oakville Senior Citizens Residence).
Volunteers train alongside current members of this ministry. There is a commitment of 2-4 hours per week and vulnerable sector screening is required. This is an excellent ministry for married couples. We recommend people volunteer in pairs but if you wish to serve on a Sunday morning, we can match you with someone.
Contact:   The Parish Office
St. Vincent de Paul Society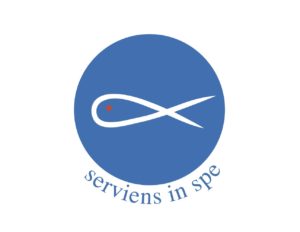 The St. Vincent de Paul Society is an organization of lay people who respond directly to the needs of the underpriviledged in our community. Although it is a Catholic diocesan-based society, aid is given to people of all beliefs. The Society responds to emergencies and strives to guide families toward better conditions in their lives. Vincentians provide support, understanding and information in addition to food vouchers, prescription drugs, baby formula, clothing, school supplies, furniture and gift cards at Christmas. To complete this work, the Society relies on the generous donations from our parishioners. Parishioners are encouraged to also volunteer their time, about 1.5 hours per month. The St. Vincent de Paul Committee meets on the first Wednesday of each month.
Jan-Apr 2023 Community Impact Report
Contact:   The Parish Office