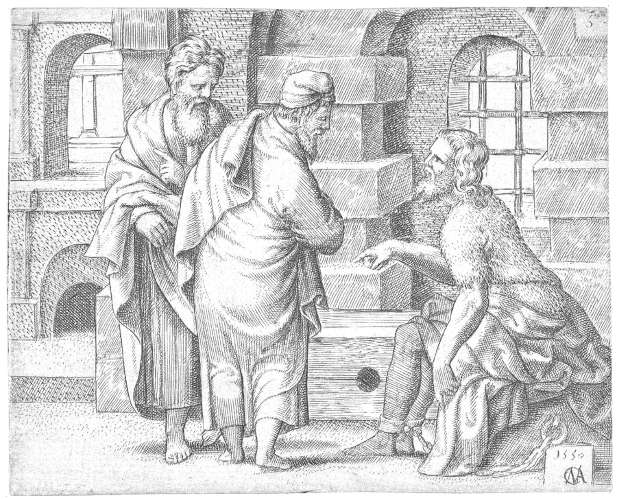 Why Do We Need to Rejoice
This Sunday is called Gaudete Sunday because of the opening antiphon in today's Liturgy – "Rejoice in the Lord, again I say rejoice, the Lord is near."
Gaudete in Latin means rejoice. Why do we need to rejoice? Isaiah's optimistic hope against an unlikely situation in the first reading and, in contrast, Jesus' rebuttal of John the Baptist's doubt in recognizing Him as the true Messiah in the Gospel, gives us the reasons for rejoicing.
At the time when the prophet Isaiah spoke to the Israelites about his vision or dream of future blessings, they were going through one of the worst periods of their history. The cream of their society – the young men and women, leaders and traders – had already been deported as slaves to far away Babylon. The children, the disabled and the old people were left behind as citizens amidst the ruins of Jerusalem. In spite of this dire situation, Isaiah sees a ray of light in the distant future. He preached that the glory of Jerusalem would be restored, not just for a few years or decades, but forever.
John the Baptist preached about the Messiah as a severe judge who would cut down the useless tree, sweep clean the threshing floor, and burn the chaff after separating it from the grain. He misread the signs of the true Messiah who was proclaimed in the Old Testament. When he saw Jesus was humble, loving and caring, he doubted about Jesus. But pointing toward Jesus' works, Isaiah proclaimed them as the signs of the coming of the Messianic Kingdom, proving that Jesus is the salvation for all people.
"The blind see, the lame walk, lepers are cleansed, the deaf hear, the Good News is proclaimed to the poor and happy are those who believe" (Mt. 11:5-6). These occurrences are really a cause for rejoicing. We need never be discouraged even when confronted by situations which look desperate. The Lord has come and is working miracles among us. Let us rejoice!
–Fr. Ranjan D'Sa OCD