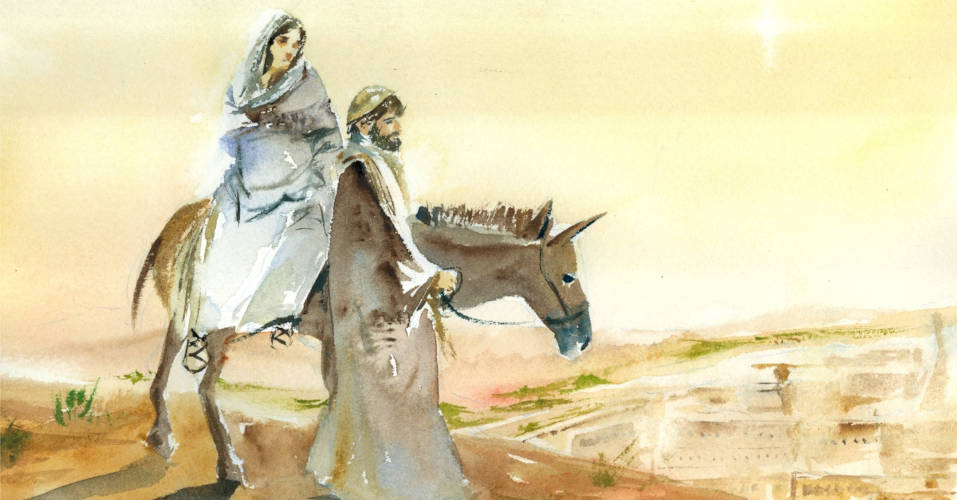 Our Salvation is Born to Us
We are just a week away from Christmas. There is a lot of excitement and joy in the air. We are ready to celebrate the birth of our Messiah, the son of God. This feast is about us and our salvation. We are celebrating the feast of the beginning of our own salvation. From the perspective of Easter, the celebration of Christmas is very meaningful, as Jesus our salvation is coming to us.
Today's liturgies draw us into the mood of Christmas. We see a virgin pregnant and ready to give birth. By the revelation of God, Joseph is asked to accept Jesus as his son and take care of both mother and child. In his second letter to the Corinthians, Saint Paul tells us that every promise that God has made has been fulfilled in Christ (rf. 2 Cor 1:20). Through Joseph, God fulfills the promise God made to David through prophet Nathan, "Your house and your kingdom will endure forever before me; your throne will be established forever" (2 Sam 7: 16).
In today's second reading, Saint Paul gives us a complete identity of Christ in a few words. In fact, it is a short formula of our profession of faith. Speaking of Christ, Paul says that Jesus is "descended from David according to the flesh and was declared to be Son of God with power according to the Spirit" (Rom 1: 3-4). So, by flesh, Jesus is a son of David and heir to the throne of Israel and in the Spirit (conceived by the Holy Spirit), He is the Son of God. That is also true of the Eucharist; at consecration what is worldly, the bread of wheat by the power of the Holy Spirit, becomes the body of Christ. It is the coming of Christ into our daily life, in the liturgy of the Eucharist, through the Holy Spirit.
Saint Matthew sees the virginal birth of Christ as a fulfillment of the Old Testament prophesy. The kings of Damascus and Samaria were planning a siege on Judah. King Ahaz felt threatened, so he made an alliance with Assyria, a superpower of that time. This plan did not go well with Prophet Isaiah who confronted the King Ahaz saying that any alliance with the superpower would end in disaster for Judah, because Jerusalem would become either colonized or destroyed. Prophet Isaiah urged the king to keep his trust in God and God's promise to David, made through Prophet Nathan. As a result, Prophet Isaiah gave him a sign: "a young woman (virgin) shall conceive and bear a son, and shall call his name Immanuel." (Is 7: 14).
Ahaz did not follow the request of the prophet and failed to trust God's message. Assyria colonized Jerusalem and though, he was a good king, Hezekiah (son of Ahaz) did not fulfill all the prophecies. People waited for the messiah, the promised everlasting king to come and fulfill all the prophecies of Isaiah. Matthew now sees that this promise of Isaiah is being fulfilled in Christ. Jesus is the Son of God and son of David yet born of the Virgin. He will become Emmanuel, God-with-us, through His death and Resurrection.
–Fr. Ranjan D'Sa OCD