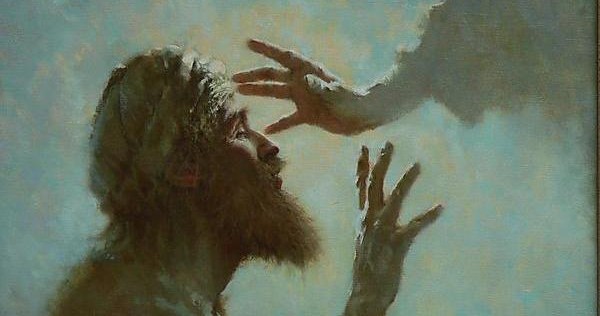 Gaining Spiritual Insight to 'See' Easter's True Mystery
The choice of scripture for the whole Lenten season focuses on the final instruction of catechumens, to prepare them for their baptism on Easter. To become a Christian in the early church was very difficult. Any desiring candidates had to prove themselves well-equipped with an understanding of Christian doctrine and knowledge of the Gospels. On Lenten Sundays they had their final series of the catechism and examinations from the Bishop. The fourth week was an important week for the catechumens, as they were tested that week concerning their knowledge on faith and their motivation to live the faith they professed.
Today's readings set the tone for the week's instructions. The first reading urges us to go beyond human logic and see things from God's perspective. It is a call for us to be faithful to God rather than successful professionals. True Christians will learn to live their faith unscathed, amidst all odds – the pains and struggles, isolation and boredom, the glamours and attractions of the world – because they know that their God will look into the purity of their hearts.
In the Gospel, the blind man becomes an example. Despite a dire situation created by his enemies, the blind man stood his ground and professed his faith in Jesus, who gave him his sight. His adherence to Jesus helped him gradually see the divinity in Jesus. Like the catechumens, the faith of the blind man grew step by step: the ordinary "man", Jesus becomes a "prophet", then a "man of God", and finally the "Lord".
Today's Gospel passage starts with Jesus healing the blind man and enkindling his faith. It ends with Jesus healing the blind man's spiritual blindness and accepting him as a disciple. In the middle part of the Gospel, the blind man was left alone to defend his healing and gain spiritual insights. It is in this phase of our Christian life, amidst of our mundane life struggles, that we get to know Christ more through our prayers and meditations. After the initial phase of meeting Christ in Baptism, catechumens are encouraged to grow in their knowledge of Christ, whom they will come to believe as their 'Lord and God'.
This fourth week of Lent is an opportunity for us to reflect how far our faith in Jesus has grown. We can ask Jesus to give us spiritual sight that we may understand and 'see' the true mystery of Easter in the struggles of living our faith day by day. This is the mystery of the cross which prepares us for the Day of the Resurrection.
–Fr. Ranjan D'Sa OCD